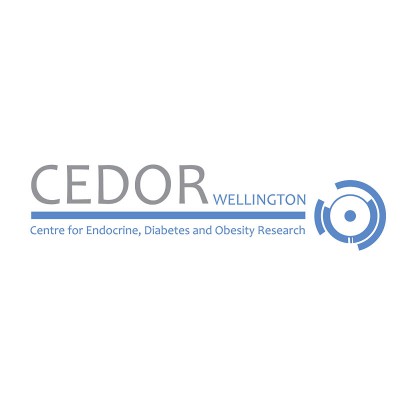 Centre for Endocrine, Diabetes and Obesity Research
Condition(s): 
ADDRESS:
Wellington Regional Hospital Riddiford St, Newtown, Wellington, New Zealand
PHONE:
04 8062458
WEBSITE:
Visit Website
Name: 
Cecilia Ross
Role:  
Clinical Research Manager
Phone:
04 8062371
Email: 
cecilia.ross@ccdhb.org.nz
OTHER CONTACTS
Name: 
Amber Parry Strong
Role: 
Investigator
Phone: 
04 8062458
Email: 
amber.parry-strong@ccdhb.org.nz
CONTACT SITE
The Centre for Endocrine, Diabetes and Obesity Research (CEDOR) is a specialist research unit based in the Endocrine and Diabetes Service at The Wellington Hospital unit, which is led by Clinical Director, Assoc. Prof. Jeremy Krebs, was established in 1998, and has grown to encompass 11 permanent staff members with input from clinical staff from both Endocrine and Diabetes specialities. The unit also supervises students, both MSc and PhD, offers periodic summer studentships and helps with the training of senior medical staff.
CURRENT CLINICAL TRIALS
No active clinical trials
JOBS (CURRENT OPEN POSITIONS)
No current jobs
SITE EXPERIENCE
Coming Soon
Want access to more Site details?
Sponsors and CROs looking to choose Sites for their next clinical trial are encouraged to sign up to AustralianClinicalTrials.com. In doing so, you will get free access to any and all Site Selection Packages, ready for you to download. Curated by Sites themselves, all the information you need to know for selection is presented in an easy to read format, saving you time and money. Create an account, and become a part of the fastest growing clinical trials community today!
This site does not currently have a Site Selection Package! If you would like this information, please let the Site know through the contact form on the left hand side of this page.