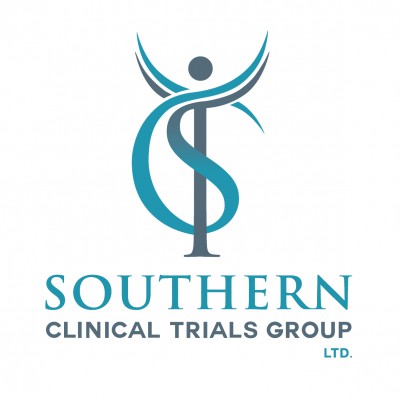 Southern Clinical Trials Ltd
Condition(s): 
ADDRESS:
3 Strickland St, Somerfield, Christchurch 8024, New Zealand
PHONE:
+64 3 337 979
WEBSITE:
Visit Website
Name: 
Julia Mathieson
Role:  
Director/Unit Manager
Phone:
+64 3 3371979
Email: 
julia@sctrials.co.nz
OTHER CONTACTS
Name: 
Simon Carson
Role: 
Investigator
Phone: 
+64 3 337 1979
Email: 
simon@sctrials.co.nz
CONTACT SITE
"SCT is a member of the Southern Clinical Trials Group clinical trial network and a Pacific Clinical Research Network alliance member with Paratus Clinical (Australia) and Lakeland Clnical (New Zealand).
Our mission is to partner and collaborate with our Sponsor & CRO clients to successfully deliver clinical trials to completion on time and within budget, whilst bringing new treatment opportunities to our community of volunteers.
We can offer 5 clinical trial sites across New Zealand with:
Quick and efficient start-up processes
Dedicated recruitment capabilities, resulting in high recruitment
Centralised contract and budget negotiations. (One budget for all sites)
TransCelerate attested GCP certification
Online training portal for the delivery, tracking and reporting of training
Robust quality assurance program
Standardised SOPs for all clinical trial sites​
Online access to common regulatory documents, CVs, Medical Licences, Calibration Certificates etc"
CURRENT CLINICAL TRIALS
No active clinical trials
JOBS (CURRENT OPEN POSITIONS)
No current jobs
SITE EXPERIENCE
Coming Soon
Want access to more Site details?
Sponsors and CROs looking to choose Sites for their next clinical trial are encouraged to sign up to AustralianClinicalTrials.com. In doing so, you will get free access to any and all Site Selection Packages, ready for you to download. Curated by Sites themselves, all the information you need to know for selection is presented in an easy to read format, saving you time and money. Create an account, and become a part of the fastest growing clinical trials community today!
This site does not currently have a Site Selection Package! If you would like this information, please let the Site know through the contact form on the left hand side of this page.